When you use ATMs with a Curve card, it is important to direct the transaction to a card that does not ask for fees when using ATMs. A good choice is, for example, a credit card from Bank Norwegian that does not charge you for using the ATM. The Curve app provides clear statistics as to where money was spent. By using categories, the app shows how much money has been spent on, for example, travel, entertainment, groceries or food and drinks etc.

However, the exchange rate applied is NOT the actual mid-market rate available in the financial markets – it is the exchange rate that Mastercard applies to foreign exchange transactions. From personal experience, I can tell you that this can be 1+% worse than the market rate I would receive through one of my other fintech Apps such as Wise. You will also receive a worse exchange rate over the weekend. When the price of foreign currency increases, the tendency for speculative gains in the domestic country rises. For example, for an Indian resident, the Indian rupee (₹) is a domestic currency that can be used as a medium of exchange in India. But the Indian rupee (₹) can not be used as a medium of exchange outside India.
Aside from "zero fees," there are other advantages to using Curve when spending abroad or in a foreign currency, according to the Curve founder. Since the Curve card acts as a conduit to your other bank cards , you are effectively turning all of your debit and credit cards into zero fee currency exchange. And you don't need to top up or decide in advance how much foreign currency to convert or worry about transferring it back if you under spend on your trip.
Curve Metal Card Unboxing
Curve Metal – Gives you access to unlimited fair foreign exchange rates and fee-free foreign ATM withdrawals up to a max of £600 per month. You can also choose to earn 1% cashback at 6 retailers . In addition you get worldwide travel insurance, mobile phone insurance, LoungeKey access and rental car collision waiver insurance. While there are many theories about what actually sets the foreign exchange rate, there is a simple way to visualize the true determiner of rates.

I have been using a Curve card on a daily basis for the last 6 months and it has single handedly shrunk my wallet to just 2 cards. Curve's main feature is that it allows you to "register" all your existing credit cards in their app, and then choose which card to use when you present your Curve card. It won't let you register Amex cards but otherwise it works as advertised. In sum, longer term yields are merely a projection of short term rates to the future without any specific properties setting long term rates apart from short-term ones with respect to risk or predictability. Today's assumptions by market participants are perfect predictors of future rates, so there's no need for any premium when buying or selling debt securities on longer maturities. Curve Fronted – In the UK you can't pay your taxes on a personal credit card, which is super annoying.
My favorite feature: Back in Time
2) A weighted average of the foreign exchange value of the U.S. dollar against a subset of the broad index currencies that are advanced foreign economies. For peace of mind, that you will be getting the absolute best exchange rate without ANY additional fees these two solutions are excellent. Interest rates are defined as simply as being the cost of borrowing. In defining an interest contract, we use two concepts to explain its terms. One is the rate, the other is the maturity of the payment.
https://forexarena.net/ is still a young product and it is continuously developing and becoming a global brand. We have heard that there are new handy features to be launched. Curve is a modern card so it supports Google and Apple Pay. No physical card is needed.The benefits of using Curve Card as summarized in this image.
In our case, we are using https://forexaggregator.com/s issued by banks in Nordic countries having the euro as the home currency. We have had Curve as our primary payment card also during our travels in Croatia, Turkey and Israel. We have saved 1 – 2% of our daily budget thanks to the cheaper currency conversions. Dollars Reacts to Higher Interest Rates A higher rate of return for U.S. dollars makes holding dollars more attractive.
Apply for Curve Card!
All that matters is the expected interest rate over the maturity term, as perceived by market participants on the basis of real and predicted interest rates. In mathematical terms, the yield of a long-term interest rate contract will be the geometric mean of yields on shorter-term contracts adding up to the maturity term of the long term contract. Refunds sometimes go to Curve cash – While on the whole most refunds went back to the original card I paid on, sometimes they didn't and they ended up in my Curve Cash wallet. The issue with Curve Cash is that you can't withdraw the money to your bank account, nor can you use it to pay off the card you paid on. The only way you can use it is by using the Curve Card to pay for things and making sure it automatically uses Curve Cash first. I did find one trick though to get around this – by opening a Revolut account, topping up my balance using Curve Card and then withdrawing the money from Revolut.
The DD demand curve shows that at a lower rate of exchange OR1 more foreign exchange is demanded OQ1, whereas at a higher rate of exchange, i.e., OR2 less foreign exchange is demanded OQ2. There is an inverse relationship between the rate of foreign exchange and demand for foreign exchange. It means the higher the rate, the lesser will be the demand for foreign exchange and vice-versa. The relationship between the rate of foreign exchange and the quantity demanded for foreign exchange can be illustrated graphically with the help of a downward-sloping curve, as shown in Figure 1. You can now compare Curve's currency conversion charges for card transactions made in a foreign currency. We display these charges as a percentage mark-up over the European Central Bank reference rate .
CANADA FX DEBT-C$ extends weekly decline as U.S. data spooks investors – Yahoo Finance
CANADA FX DEBT-C$ extends weekly decline as U.S. data spooks investors.
Posted: Fri, 24 Feb 2023 15:51:14 GMT [source]
Many hedge funds, for example, are active in the short-end of the yield curve, and also trade the spot forex market, so their behavior will tend to reflect differentials in the short-term market. Others, such as mutual funds, tend to seek safety over risk in usual circumstances, and their unleveraged funds will tend to be concentrated a bit further to the right of the yield curve . Curve Blue – Allows access to fair foreign exchange rates up to the limit of £500 per month. You also get fee-free foreign ATM withdrawals up to the max of £200 per month. Trade balance worsens as balance-of-trade payments are made at current exchange rates, so the depreciating country receives less for items already exported, but not yet paid for, while paying more for items already imported. The first is called Curve Black and it costs €/£9.99 per month.
A foreign exchange market is where one currency is traded for another. There is a demand for each currency and a supply of each currency. In the medium run of a few months or a few years, inflation rates influence exchange rate markets. Countries with relatively high inflation will tend to experience less demand for their currency than countries with lower inflation, and thus currency depreciation. Initially, let's assume GNP is at a value in the market given by Y$1.
If the price of cars were much higher than $26,000 in this example, then at least some Canadian buyers would convert their Canadian dollars to U.S. dollars and go to the United States to purchase their cars.
If you're looking at the other subscriptions you won't have to pay for delivery but you could be hit with a £50 replacement fine if you lose your second metal card.
This means the higher the rate of foreign exchange, the higher will be the supply of foreign exchange and vice-versa.
The forward rate will be worse than the current spot rate.
The voting committee's newest member, Swati Dhingra, voted for a lower 0.25% hike while the remaining dissenters voted for a higher 0.75%. Market Update Expert conversation with Matt Henry and Jackie Bowie Matt Henry, Chatham's Managing Partner and CEO, sat down with Jackie Bowie, Managing Partner and Head of Europe. In this interview, Jackie discusses macro and micro economic issues and trends that the U.K.
Download the Xe App
The currency used in other countries is treated as foreign currency for India. Therefore, in the case of international transactions, the domestic currency is converted into foreign currency. For example, if a person visits New York for vacation, he/she can not use the Indian rupee (₹) in New York for economic transactions. The purchasing power parity exchange rate has two functions. First, economists often use PPP exchange rates for international comparison of GDP and other economic statistics. Imagine that you are preparing a table showing the size of GDP in many countries in several recent years, and for ease of comparison, you are converting all the values into U.S. dollars.
So unless a https://trading-market.org/ maker hires you, there is no need to delve into details. Nowadays you cannot use Covered Interest Parity to derive the pricing of FX forwards from the Domestic and Foreign interest rates. Please check your email box and follow the instructions to confirm your subscription. If you did not receive an email please check your Spam or Bulk E-Mail folder just in case the confirmation email got delivered there instead of your inbox. If so, select the confirmation message and mark it Not Spam, which should allow future messages to get through.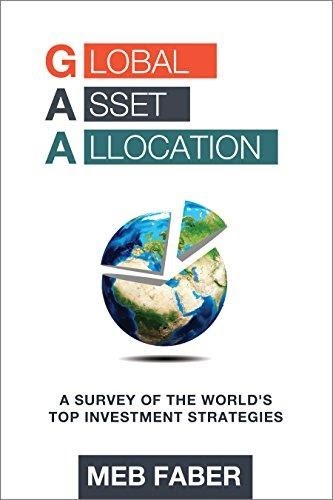 BrokerChooser does not provide investment or any other advice, for further information please read our General Terms and Conditions. His aim is to make personal investing crystal clear for everybody. Gergely has 10 years of experience in the financial markets. He concluded thousands of trades as a commodity trader and equity portfolio manager. You can add most Visa or MasterCard credit or debit cards to your Curve account.
CANADA FX DEBT-Canadian dollar bounces from 7-week low as … – Yahoo Finance
CANADA FX DEBT-Canadian dollar bounces from 7-week low as ….
Posted: Mon, 27 Feb 2023 15:06:22 GMT [source]
One common method is purchasing power parity , which is the common assumption that the amount of currency needed to purchase a specified basket of goods should be equal to any other currency needed to buy that same basket of goods. However, this measure disregards the effects of comparative advantage, which is the advantage that some countries have over others in producing a particular product because of location or other factors. The Big Mac Index shows what the implied PPP is in USD, equal to the price in local currency divided by the price in the United States, and compares this to what the actual exchange rate is. None of the exchange rates shown in the latest index shows purchasing power parity, although some come close, which could simply be a coincidence. With foreign exchange, Curve does not charge a commission.
Curve Black and Curve Metal include travel insurance provided by AXA Travel Insurance. When using the card on the internet, Curve authenticates the user strongly. Authentication happens with a PIN code sent by SMS to the user´s phone or via the Curve App. The minimum subscription period for Curve Metal is 6 months. By paying 12 months in advance, you will get a discount.The Curve Metal Card is made out of metal material and it has the best perks among the four Curve Card subscriptions. After the test phase, the feature will be launched in Europe and the United States.